Moderators: tom_cas1, Caitlin, MrMagpie
elasticaman wrote:go back (with tony allen)
One of my Top 10 definitely!
---
Hong Kong is my #1, can't believe I forgot to mention it!

I also love:

Every Season (with Tony Allen)
Coffee & TV wrote:Any cock bigger than mine is deffo a human marvel. Give it to me, babe.
Pavlich wrote:I did see a bloke in bondage gear with a rubber dick on his head and dildos for arms, but that was about the peak...
---
Posts: 1373
Joined: 23 Feb 2015, 10:27
Hong Kong is in his alltime top 5 for me. I also have a lot of love for this track and wished it had been recorded properly.
https://www.youtube.com/watch?v=Mg7Z-EyKXEE
" onclick="window.open(this.href);return false;
---
Go back with Tony was my favourite song of last year.

Also if you've not heard it check out "Tiger's skip", another track from tonys last album that Damon appears on
---
Posts: 803
Joined: 16 Oct 2014, 02:13
Location: The Great White North
live at harlem version of hong kong is the definitive version for me... love the more soulful vocals
Textin' abbreviates the brain. Aspirin takes away the pain.
---
I actually made a whole Best Of Damon CD from his various solo releases. Kingdom Of Doom, Feel Good, some Democrazy, a couple from 101 Reykjavik, a couple from ODC, etc.
---
this should be in the blur section
---
Posts: 7052
Joined: 11 Nov 2011, 17:42
Location: Royston Vasey
Westway wrote:this should be in the blur section
You should be off the Blur forum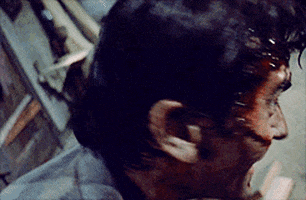 ---
---
Posts: 165
Joined: 05 Oct 2014, 01:30
Location: Columbus, New Jersey, USA
Contact:
Demon Days (Gorillaz)
Hong Kong (Gorillaz)
Slow Country (Gorillaz)
New Genious (Gorillaz)
Ghost Ship (Blur)
Caravan (Blur)
Battle (Blur)
Strange News From Another Star (Blur)
Herculean (The Good The Bad and The Queen)
Kingdom of Doom (The Good The Bad and The Queen)

I will give very, very, VERY honorable mentions (literally almost everything Damon does is gold to me, so a list like this is difficult to make) to Hey Shooter (Rocketjuice and The Moon), Customs (DRC Music), and The Selfish Giant (solo).

Those are my all-time favorites from him at the moment. The thing is, it's constantly changing aside from the top 3, so i really do mean it's at the moment. It all depends on which one i'm in the mood for, really.
Last edited by
JordanPowers
on 25 Apr 2015, 20:28, edited 1 time in total.
TripleJay97 wrote:

Westway wrote:this should be in the blur section

You should be off the Blur forum
---
Posts: 7052
Joined: 11 Nov 2011, 17:42
Location: Royston Vasey
Nice sig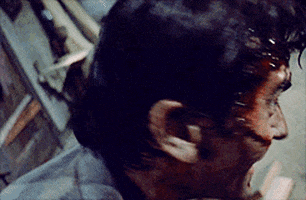 ---
Posts: 1608
Joined: 08 Sep 2014, 15:33
Location: New Jersey,USA
Contact:
TripleJay97 wrote:Nice sig
Indeed it is
---